American infrastructure and networking specialist Zayo has continued its expansion drive with the purchase of Clearview International, a data center operator with two facilities in Texas.
Zayo has paid $18.9 million for a cloud and colocation business that manages 30,000 square feet of white space.
"Enterprise, content, and technology customers increasingly require solutions that involve network connectivity, colocation and cloud infrastructure," said Greg Friedman, executive vice president of Colocation and Cloud Infrastructure at Zayo.
"Zayo's acquisition of Clearview ensures we continue to be well-positioned to capitalize on these opportunities and we expect to exceed a 30 percent internal rate of return on this investment."
Our Texas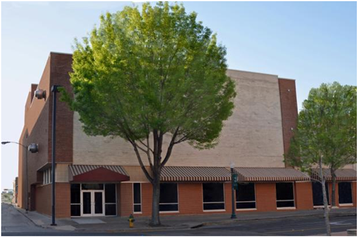 Clearview was established in 1996 to design, build and operate data centers in Texas. The company currently owns facilities in Dallas and Waco - the latter, known as the Information Technology Gateway, was opened in 2009 and sits inside a repurposed Cold War-era nuclear fallout shelter.
Zayo runs five data centers in the Lone Star State, and is now adding another two. Including this latest expansion, the company now manages a total of 57 facilities in North America and Europe.
Zayo says it continues to see strong demand for colocation in the Dallas-Fort Worth metro area – which was recently identified as the world's sixth largest colocation market by revenue.
The company's presence in this market will be further strengthened by the deployment of a 2,000+ route mile fiber-to-the-tower (FTT) network, announced in May 2015.
The existing fiber network will enable Zayo to easily link the new Clearview data centers to its key points-of-presence (PoPs) in Texas, including facilities on 1950 North Stemmons Freeway in Dallas (Infomart) and 1301 Fanning in Houston.
"Both Clearview's customers and delivery team will benefit from integrating into Zayo's global communications infrastructure," said TJ Karklins, CEO of Clearview. "In turn, the Texas market will also benefit from a strong, high-scale provider of integrated cloud, data center and network solutions."
In recent months, Zayo has announced and completed a number of data center acquisitions. In December 2015, it purchased 66,000 square feet of capacity in Dallas, at 1100 Empire Central Place, previously owned by Stream Data Centers.
A month earlier, the company revealed it was acquiring Viatel, a telecommunications provider based in London. The deal gives Zayo 8,400 kilometers of fiber routes across eight countries, as well as two subsea cable systems and seven data centers. The purchase price was estimated around €95 million ($101.8m). That's quite a drop from $1.2 billion, the estimated worth of the Viatel brand before the crash of the dot-com bubble in 2000.