The York County Board of Supervisors has approved grants and an infrastructure agreement to pave the way for a new data center in Virginia, US.
The grant agreement is with T-Rex Ventures, who plans to build a $60m data center at the York River Commerce Park, Old York Hampton Highway, Yorktown.
Reported first by WyDaily, the agreement authorized by the county is a grant from the Economic Development Authority (EDA) for a sum of around $1.4m.
Virginia grants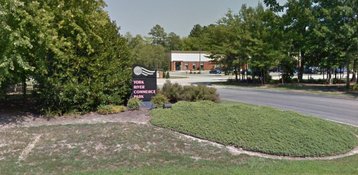 According to county documents, the grants will be for land purchasing and site preparation. The grant will be in the form of tax reimbursements assessed on the buildings or improvements to the property, rather than any traditional 'gift' of funds.
The land, earmarked for sale to T-Rex, is currently held by Richmond-based Dominion Energy (formerly the Virginia Electric and Power Company) it will provide a line of credit for almost $400,000 to help with the land purchase.
The agreement also stipulates that any purchase of land must take place before January 31, 2021, and the company has 18 months to build the data center.
Once the site is bought and construction underway, the EDA has agreed to provide another grant between $680,899 and $800,000 in tax reimbursements. T-Rex will have to show invoices and proof of work to apply for the grant.
According to WyDaily, T-Rex has yet to confirm any acquisition of land.
The project's brochure says the data center will be a 20MW facility and cover around 161,000 sq ft (15,000 sq m) on a 23-acre parcel of land. The building will hold six data halls of around 20,000 sq ft (1,850 sq m) each.
County Administrator, Neil A. Morgan recommended grants to T-Rex to 'assist' in acquiring property back in June.
Morgan's memorandum said data centers are one of the county's top targeted business sectors because of the high capital investment and low impact on municipal services.