Actapio Inc., an American subsidiary of Yahoo Japan, has commenced construction of a data center in East Wenatchee, Washington State.
This will be Yahoo Japan's second infrastructure project on foreign soil, following a 200-rack facility in the same state in 2014.
The upcoming data center is considerably larger: expected to come online in spring next year, it will span 9,300 square meters, contain 1,600 racks, and will offer power capacity of up to 16MW.
Survival of the fittest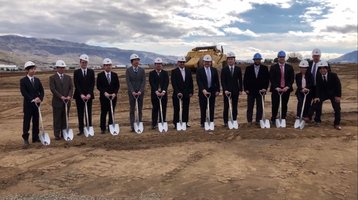 Yahoo Japan, which was set up as a joint venture between Yahoo and SoftBank in 1996 and built Japan's first web portal, is the only surviving Yahoo brand, after most of the company was sold to Verizon and renamed Oath last year.
For its latest facility, Yahoo Japan chose a site approximately 30 miles from Quincy, a location formerly favored by Yahoo for its American data centers, known for their distinctive Compute Coop shape.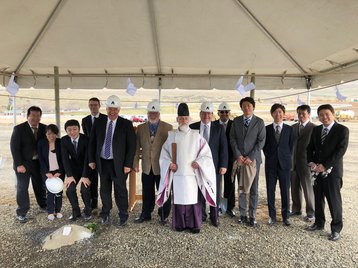 Yahoo Japan's data center will be built using Open Compute Project designs for the sake of increasing efficiency. By processing data in the United States, the company claims to have reduced its electricity costs to a sixth of what it would have paid if it remained confined to Japan.
The groundbreaking ceremony, which took place last month, honored both American and Japanese traditions – executives posing with shovels and the blessing of the site by a Shinto priest.