Development of the Wuhan Supercomputing Center in Wuhan, Hubei province, has been completed and the new facility is due to go live next month.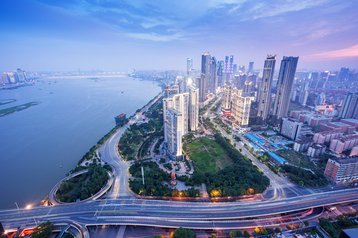 According to China Daily, the center will offer computing power of 50 petaflops in the initial stage and is expected to eventually provide 200 petaflops in total. The site is due to enter operations at the end of September.
Local press reports that the facility spans 4,400 square meters (47,361 sq ft), it was invested by Hubei Science Technology Investment Group Co., Ltd and Wuhan Industrial Investment Development Group Co., Ltd with a total investment amount of RMB 1 billion ($14.7 million).
The facility – built using 61 modular prefabricated containers – has reportedly already been connected to the China Computing NET (C2NET); a national computing cluster linking supercomputing facilities centers across the country, including Beijing, Xi'an, Nanjing, and Qingdao.
"The move is a big step forward for the country's east-data-west-computing project. By leveraging local prowess in distributed computing, mass storage, AI computing power platforms and big data, the center will significantly drive computing power nationwide," said Feng Dan, a professor at the School of Computer Science and Technology, Huazhong University of Science and Technology.
Though the Frontier system in the US marked the debut of the first 'official' exascale supercomputer, it is believed there are at least two exascale systems in China, with several more in development.
"China already surpassed the United States in AI computing power last year. I believe that in less than a year or two, the nation's overall computing power will exceed that of the US," said Wu Hequan, an academician at the Chinese Academy of Engineering.