We look at news from the High Desert, and remember an American businessman who ran for president
This week on White Space, we have news on Google's global cloud expansion and a heart-breaking story about some rodeo enthusiasts from Oregon.
Meanwhile LinkedIn's flagship data center in Hillsborough is adopting 100G connectivity as standard – one of the very few facilities to make the switch. Look out for a story on the inner workings of the facility, coming later this week.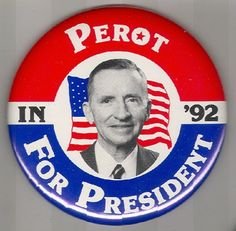 Microsoft has moved to replace dedicated data center interconnect appliances with cheap but clever Direct-Attach Cables (DACs), potentially cutting out a whole class of hardware.
Peter explains why Dell is selling Perot Systems to NTT. The company was established by Ross Perot, who ran for US president twice : "we thought it was weird and crazy that a guy in a suit who ran a services company was standing as president."
Amazon is having trouble getting a planning permission for a biscuit factory in Ireland.
And finally, we explain how the all-new Persistent Memory from HPE works.