American bank Wells Fargo plans to shift the majority of its workloads to the cloud, as well as rely on a number of third-party-owned data centers.
Microsoft Azure will serve as the company's primary cloud provider, and will be used for new software services across all bank functions and as the foundation for strategic business workloads. Google Cloud will be used for advanced workloads, and complex artificial intelligence and data solutions, the company said.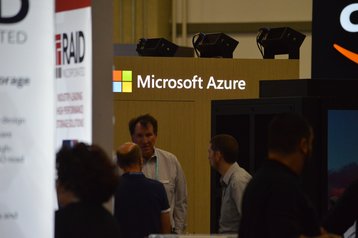 "Launching our new digital infrastructure strategy is a critical step in our multiyear journey to transform Wells Fargo, making it easier for customers to do business with us and creating a better working experience for our employees," said Saul Van Beurden, Wells Fargo's head of technology.
"The Wells Fargo of tomorrow will be digital-first and offer easier-to-use products and services, and all of that starts with driving speed, scalability, and enhanced user experience through the next generation digital infrastructure strategy we're announcing today."
The company, which already used some Azure services, did not disclose which third party data centers it would use, but said it would include private cloud and traditional hosting contracts. The facilities are seen as a temporary stopgap ahead of potentially going all-in on the cloud.
The bank's shift to the cloud has been a long time coming (the company talked about it at a DCD event back in 2015), as it has sought to reduce a huge portfolio of data centers. By 2015, it said it had closed some 100 small data centers as part of a consolidation initiative, which was still ongoing leading into the pandemic.
In 2019, one of the company's data centers went down due to a fire suppression failure. The outage meant that customers were left unable to access ATMs, or their online and mobile banking accounts for more than a day.
The shift to cloud comes at an inauspicious time for the bank: This week, it was revealed that Senator Elizabeth Warren wrote to the Federal Reserve calling for Wells Fargo to be broken up due to repeated management failings, including opening accounts in customers' names without their knowledge.