Washington DC became the largest metro market for colocation in the world in the final quarter of 2016, according to a study of the retail and wholesale colocation market by Synergy. Washington overtook New York, partly fuelled by the inclusion of the fast growing hub around Ashburn Virginia, thirty miles from the city. The next two largest urban colo markets were London and Tokyo.
Big cities, big colo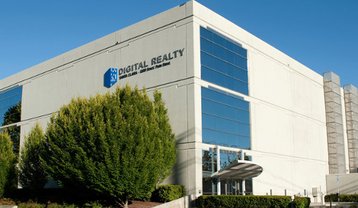 New York retains top position for the year as a whole, but Washington got ahead at the end of the eyar, thanks to increased growth, according to Synergy. Dallas, Washington DC and Chicago experienced almost double the national average growth in revenue, while New York and Silicon Valley fell behind the average, 
The top ten US metro areas accounted for 74 percent of the country's retail and colocation data center revenue, with the sum of Washington DC and New York's combined accounted for a third of it, Synergy found. 
Digital Realty generated the most revenue from colocation amongst the ten leading metros - presumably thanks to its acquisition of TelX – and dominated the markets in five of them. Equinix came second, leading three of the ten metro markets.
Other providers that stood out were CyrusOne, DuPont Fabros, QTS, CenturyLink, Verizon, Coresite, SunGard, NTT, AT&T and Infomart.
John Dinsdale, Chief Analyst and Research Director at Synergy Research Group believes that the trends observed are due to colocation being "an increasingly global market" which also demands "highly localized services focused on data center facilities close to clients in key economic hubs." 
The twofold growth of the wholesale market in relation to retail colocation is, in Dinsdale's opinion, due to the "aggressive growth of cloud." 
Spies and data centers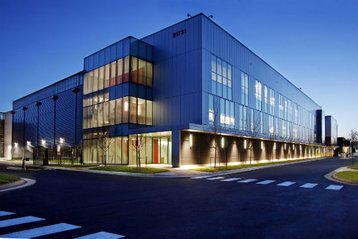 Washington DC's prominence in technology and data centers dates back to the cold war, when most of the Internet's infrastructure was built to support the rapidly expanding intelligence community. 
Suburbs and motorways were designed to ensure that members of the military were able to live far enough out of the way of harm should an attack on American soil occur – most likely targeting the country's defense structures in the US capital – but be close enough to return into the city should they need to.
As a consequence, the stretches of land that spanned between the Beltway and the International airport also became the stomping ground of defense contractors, government IT and time sharing services, eventually giving birth to the first ISPs and Internet exchanges.
It has been estimated that today, 70 percent of the world's Internet traffic travels through the region, although as this study shows, the cloud's share of the market is expanding twice as rapidly as that of the colocation market.