Vodafone Spain has been awarded the largest of the four lots tendered by Spanish water supplier Canal de Isabel II for the supply of NB-IoT water meters.
The five-year deal is worth more than €25 million ($28m), and will see Vodafone supply 315,000 smart meters to the Madrid-based company over the next five years, supported with IoT connectivity.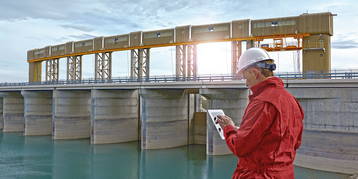 According to Vodafone, the smart water meters will be integrated with its IoT network which will enable automatic remote reading.
The IoT meters have been manufactured by Sagemcom and can perform hourly readings along with daily shipments of information.
"The control and correct management of the use of water in Spain is a constant and vitally important challenge today," said Daniel Barallat, director of IoT at Vodafone Spain. "We put our cutting-edge technology at the service of Canal de Isabel II to actively contribute to better conservation of natural resources and more efficient management of Madrid's water."
For Canal de Isabel II, the public company is currently undertaking a project to implement remote meter reading for its users, which total more than six million people in Madrid.
The company previously signed a deal with Telefónica in 2021 for 130,000 smart meters.
Vodafone, which has recently been linked with a sale of its Spanish business, states that its water metering system can prevent fraudulent uses such as manipulation of drinking water meters, while it can also detect leaks.
The operator notes that it can predict user consumption patterns, which can improve energy sustainability, while consumers will also be able to see how much water is being consumed each day.