ST Telemedia Global Data Centres (STT GDC) today announced that its STT Tai Seng 1 data center in Singapore has been selected by Vocus Communications to serve as the point of presence (PoP) for the Australia Singapore Cable (ASC).
ASC is a 4,600km submarine cable system linking Singapore to Perth in Western Australia via Indonesia, and is expected to be completed in Q3 2018.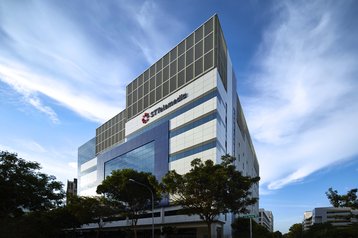 Improving network redundancy
Disruptions to existing submarine networks conneced to Australia, such as the SEA-ME-WE 3, had been fairly common due to accidental cable damage. This has led to the installation of new submarine cables to provide greater redundancy and more bandwidth to meet growing demand, with SEA-ME-WE 4 and SEA-ME-WE 5 going live in 2005 and 2017 respectively.
The upcoming ASC will deliver a throughput of 40Tbps, and will increase the number of connectivity options between Australia and Southeast Asia. According to Vocus, it will also offer an approximate 30 percent reduction in latency from Sydney to Singapore compared to alternative routes.
Vocus will join more than ten network service operators that are already connected via metro links to various submarine cable systems at STT Tai Seng 1. Acquired from Tata Communications at the start of last year, STT GDC touts the data center as a vibrant interconnection hub serving the specific needs of the Asia-Pacific markets.
"The selection of a data center to establish a submarine cable system PoP is not a decision to be taken lightly. The resiliency of the data center infrastructure, network provider density and cost of intra-building connectivity are key considerations. STT GDC has not only met all these criteria, but also won us over through their flexible commercial model," said Luke Mackinnon, head of Vocus International.
"We are delighted to be selected by Vocus to house its Singapore point of presence. This award is a recognition of our superior infrastructure build and operational excellence," added Christopher Street, general manager of Singapore and global alliances at STT GDC.
"The addition of ASC to our robust ecosystem of interconnection partners will bring greater choices to our customers, boosting STT Tai Seng 1's position as a leading international connectivity hub," he said.