VMware may be set to announce a partnership with AWS next Thursday, which could perhaps be akin to its deal with IBM, or possibly something more substantial.
Both Fortune and SiliconAngle cite sources that confirm the deal, and Amazon Web Services chief executive Andy Jassy has teased a "significant" announcement for that date.
A mystery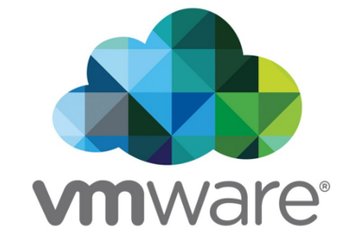 Fortune believes the deal will be similar to its partnership with IBM, which was the first recipient of VMware's Cloud Foundation software bundle, a package of existing VMware software ready for use on public clouds - including vSphere, Virtual SAN, and the network virtualization agent NSX.
At the time of the partnership early last month, future collaborations with other cloud providers were confirmed, but the suggestion was that it would be further down the road. Google has reportedly been lobbying hard to get that same deal.
SiliconAngle, however, claims the deal could be far greater. According to the site's source, it could involve a sale of some VMware assets to AWS. Only yesterday, VMware was revealed to have sold its government cloud business to QTS.
The source said: "We can either compete forever or AWS can enable us. We're in business of enabling private/hybrid/public clouds and providing solutions that can manage cross clouds."
Whatever the deal, it will mark a rapid change in strategy for VMware, now owned by Dell Technologies.
Only three years ago, was optimistic about establishing itself as a public cloud provider. CEO Pat Gelsinger told VMware partners (via CRN): "We all lose if they end up in these commodity public clouds. We want to extend our franchise from the private cloud into the public cloud and uniquely enable our customers with the benefits of both. Own the corporate workload now and forever."
Speaking about Amazon in particular, he said: "I look at this audience, and I look at VMware and the brand reputation we have in the enterprise, and I find it really hard to believe that we cannot collectively beat a company that sells books." Since then the company has offered vCloud services.