VMware has unveiled a new service that enables customers to seamlessly migrate workloads between public and private cloud environments, without any application or configuration modifications.
VMware HCX is a set of integrations for cloud service providers that ensures full compatibility with the VMware software stack.
It is currently available with just two public cloud partners – IBM and OVH - but this list is expected to grow in the future.
The technology was presented at the VMworld Europe 2017 conference in Barcelona.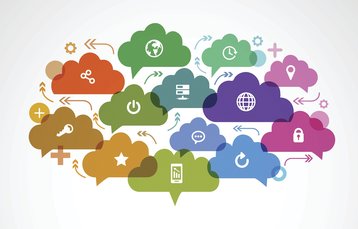 Bi-directional mobility
After multiple attempts at creating its own public cloud, VMware seems to have thrown in the gauntlet: the company no longer wants to compete against the likes of AWS and Google Cloud Platform. Instead, it plans to convert these organizations, and countless smaller cloud providers, into partners, while maintaining its iron grip on on-premises data centers.
Last month, VMware announced customers could begin deploying its virtualization tools as part of AWS - the first time AWS customers have been permitted to use a non-Xen hypervisor.
Now, it has launched HCX technologies, promising to make migration of on-premises workloads to the cloud - and back, if necessary - as easy as possible.
HCX also ensures compatibility between public environments from different providers, meaning customers can easily leave their existing environment in search of cheaper, more reliable or higher performance cloud infrastructure.
"We provide customers choice of compatible VMware clouds, built on a common but extensible platform that allow cloud providers to innovate and differentiate their offerings," said Ajay Patel, senior vice president and general manager for cloud provider software business unit at VMware.
"With VMware HCX technologies, partners can unlock VMware vSphere-based workloads from on-premises environments to accelerate the customers' adoption of cloud."
The first to participate in this common framework are IBM and OVH – the latter having recently acquired vCloud Air, a public cloud business developed by VMware. The deal with IBM builds upon the existing partnership announced in 2016 that had very similar aims, without the HCX branding.
"As one of the first partners supporting VMware's HCX technologies, including serving as a key design partner, IBM is working closely with VMware to further simplify cloud adoption for customers. Using VMware HCX technologies, our joint clients will benefit from cloud onboarding at scale across VMware's common Cloud Infrastructure," said Don Boulia, general manager for cloud developer services at IBM.