Some Virgin Media users are still unable to access their emails following an outage that hit the telco last week.
Many users have suffered disruption since last Monday (June 19) when the outage initially hit. Virgin Media appeared to have it resolved a day later, following around 36 hours of problems before the company said it had restored most services to normal.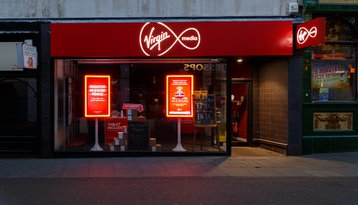 It led users to struggle with accessing their email accounts, with users either unable to access their inboxes or send messages.
Virgin Media email is no longer available to new customers, however, it's still relied upon by many existing users.
The company operates several email domains, including @virginmedia.com, @ntlworld.com, @blueyonder.co.uk, and @virgin.net.
Despite Virgin Media stating the situation has been resolved, a number of users are still complaining about the service not working properly.
Even today, on Twitter users are still contacting the service provider with complaints. One user said: "A week later and Virgin Media emails still not working!", while others have asked the company to investigate the incident further.
Virgin Media has provided the same response to DCD when asked about the ongoing issues as it has to users on the social media platform.
"We have now restored the ability to send and receive emails for all affected accounts. Our teams are continuing to work flat out to restore historic emails into the inboxes of a small proportion of accounts. We apologize again for any inconvenience caused," said a company spokesperson.
It blamed a technical fault for the issue last week which impacted users' email accounts, but didn't provide further details around these technical faults, noting it has "fully resolved this for the majority of users on Tuesday evening last week, and since then we have been continuing to work on restoring historic emails on a small proportion of affected accounts."
It's not the first time the company has suffered with outages this year, as it was hit with two on the same day in April, forcing the telco to apologize twice on the same day.