Viking Technology has partnered with Sony to develop storage devices based on ReRAM memory.
ReRAM can deliver latencies comparable to traditional DRAM, but is non-volatile, meaning it will continue storing data after the system is switched off. It offers capacities similar to NAND flash, without sacrificing endurance.
This 'Storage Class Memory' was designed specifically for enterprise computing customers and is being demonstrated at the Flash Memory Summit in Santa Clara, which began on Tuesday.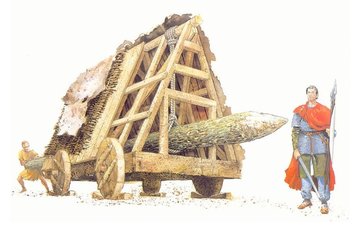 About that RAM…
Viking is a subsidiary of American electronics manufacturer Sanmina. It makes both flash and RAM, and has already built up expertise in Non-Volatile DIMM (NVDIMM) devices by combining the two to produce SATADIMM – essentially a chunk of flash memory that draws power from a DIMM socket but connects to the server using a SATA cable.
ReRAM is being developed by several OEMs including SanDisk, Panasonic and Sony, and relies on the DIMM socket for all its needs. Rather than trapping electrons, this memory type works by changing the resistance across a dielectric material sometimes referred to as a 'memristor'.
The technology will allow Viking to build devices that are orders of magnitude faster than SATADIMM while having the same persistent nature and lower power consumption.
"At this stage in ReRAM development, we are looking ahead to the implementation of this technology accelerating real-world cloud datacenter applications such as In-Memory Databases and Real Time Analytics," said Terushi Shimizu, SVP and deputy president of Device Solutions Business Group at Sony.
"This will prove to be an exciting new chapter in the decade long development of our ReRAM memory technology."
ReRAM is just one of several competing non-volatile memory technologies that have recently come to the fore. Two weeks ago, Intel and Micron announced 3D XPoint, another type of memory that does not feature transistors and does not trap electrons to store data. It promises to be up to 1000 times faster than flash, with the first products featuring 3D XPoint expected in 2016.
Meanwhile HGST and Mellanox are collaborating on a networking architecture for Phase Change Memory (PCM) – another replacement for DRAM, built with chalcogenide glass.