A recently founded company, Virtual Augmented Reality for Critical Environment Technical Infrastructure (VARceti), has launched its first product, a training program based on VR and AR technologies aimed at data center engineers and technicians, called Avros DC.
The project seeks to bring "quality, relevant and affordable" training to the market, by introducing virtual and augmented reality to the mix.
Avros DC was inspired by the work of companies like Future Facilities, which is currently developing a virtual reality platform that integrates computational fluid dynamics (CFD) to monitor data center airflow and temperature, enabling engineers to troubleshoot a facility remotely, or simulate failures and accidental damage.
"A flight simulator for data centers"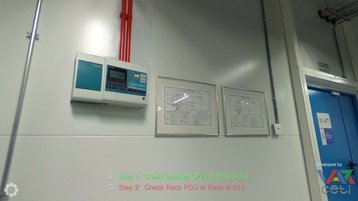 Avros DC is built on Microsoft Azure and available both as a cloud service and on-premises software.
The platform uses data generated by UPS systems, PDUs, CRAC units, generators, IT systems and even cabling infrastructure to recreate real facilities, allowing them to be explored remotely. Augmented reality offers an additional layer of functionality: when user is looking at a switchboard, for instance, they can also see a map of the data room floor, and instantly display any irregularities or faults.
Avros DC was created primarily to tackle the biggest cause of data center outages: human error. To do this, it maps out the engineers' own facility, and creates virtual fault scenarios they might encounter in their professional lives - minus the risk to the equipment, and to themselves.
The result is rather realistic. Professor Greg Sherry, CEO of VARceti and instructor at DCPro, told DCD that another of the company founders, Benjamin Peters, is a former games developer, and thus well versed in the creation of catastrophic scenarios: "We can start a fire in the data center, or flood it, or make a tank come crashing through it."
"The situations we can create are endless"
By eliminating the need to physically enter facilities, the company hopes to streamline the training process, saving on both time and costs.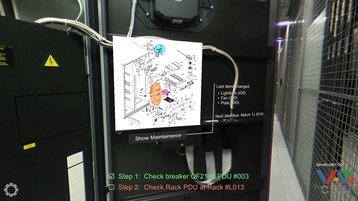 VARceti doesn't plan on focusing solely on the data center industry. "This is just who we're working with at the moment," Sherry said.
He believes the technology could be applied in other sectors such as healthcare, pharmaceuticals, oil and gas, military training, telecommunications, aviation and transportation.
Though Avros DC is in its infant stages, its potential, according to Sherry, is limitless: "It all depends on the data you have and how you collect it."
Soon, he said, the program will integrate the use of IoT platforms and predictive maintenance technologies, supported by AI, machine learning and big data analytics. It will also support automated data gathering, in order to create real-time simulations and allowing for both remote and automated troubleshooting, as well as repairs.