The United States Patent and Trademark Office is looking for data center space in Denver, Colorado, to use as an alternate processing site.
In a Sources Sought request, the division of the Commerce Department said that the facility must be within city limits, have 7,000 square feet of white space available (with the option to expand to 10,000 sq ft by 2021), and be capable of supporting at least 15kW/rack.
Patent pending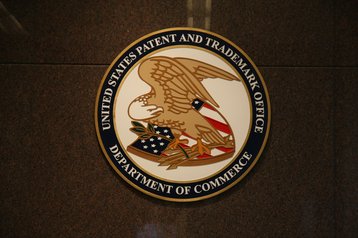 "We are seeking a data center within the boundaries of: North: West 38th Avenue to I-70; East: York Street; South: State Route 6 to 6th Avenue; West: U.S. 287," USPTO said.
Other requirements include the stipulations that "appropriate cooling required maintaining the Data Center at a level of 68 to 72 degrees [Fahrenheit] and 45 to 50 percent humidity."
The facility's power usage effectiveness (PUE) "must be at or below 1.4," and the site must have a "99.000% Service Level Agreement (SLA) for power availability, and 99.99% SLA for cooling availability to minimize any potential outages."
A previous version of the data center scope documents included a requirement for 24/7 armed guards. "There are many physical security measures employed as standard within the industry that eliminates the need for an 'armed' security force, and is not a widely used practice anymore," an unidentified vendor complained. "The largest data center provider in the world that houses many US Federal and Military agencies [does] not use an Armed Security Force."
USPTO removed the requirement, along with a demand for "fire suppression provided by double interlock preaction sprinkler systems, utilizing a 'clean agent' gaseous fire suppression system."
In 2015 USPTO spread its storage infrastructure across three data centers, according to a 'Storage Infrastructure Managed Services' document said from that time. "Each provides a specific role; the Alexandria production data center, the Boyers data center, and the Test and Development Lab data center (Alexandria)."
Later that year, the Office's Alexandria, Virginia, headquarters suffered a major power outage "resulting in damaged equipment that shutdown our IT systems." At the time, USPTO said that "Due to the extent of the damage to the systems that provide power to the USPTO's data center, we know that work will continue for the next several days. Therefore, in order to keep systems protected and prevent damage, it is possible that some or all systems may need to be taken offline again."
By 2018, a customer brochure by government contractor Salient CRGT said that USPTO now ran two data centers in the Washington, D.C. area. Salient, which won a five-year data center management contract, noted: "In total, USPTO's data centers house 168 accounting information systems (AIS) supported by over 5,000 IT devices including approximately 2,150 servers and 2.5 petabytes of data storage. These two data centers support 8,900 USPTO employees and provide comprehensive IT support and hardware infrastructure."
A USPTO report on its FY2018 performance said that the Office is "currently three-quarters of the way through a multi-year renovation project enhancing the heating, cooling, fire suppression, and electrical systems serving and protecting the data center.
"The improvements have included an independent chiller system, backup generator, redesign and reconfiguration of the data center's server configuration, conversion to a pre-action, dry fire suppression system, as well as all the necessary infrastructure that serve as independent systems separate from the current base building systems. These systems are designed and will operate in the event of a catastrophic building system failure, protecting the USPTO's data center and information stored within.
"The current and final phase of this project is dedicated to enhancing the efficiency of the airflow in order to maintain a constant temperature throughout the data center."
Elsewhere, the report notes cost savings in reducing inventory numbers at its Boyers, Pennsylvania, data center. The facility is Iron Mountain's site in a limestone mine, home to data from several Federal agencies.