Wisconsin mobile operator Cellcom plans to deactivate its 2G network on December 1, 2023.
The regional telco, which is based in Green Bay, will call time on its legacy network.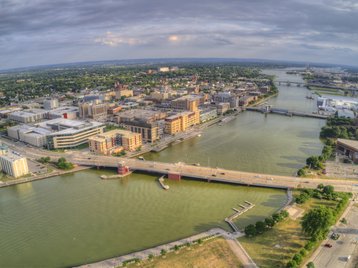 As reported by Comms Update, Cellcom has confirmed its plans, months after it deactivated its 3G network, which was switched off on March 31, 2023.
"Our 3G network was turned down earlier this year. Our 2G network will be shut down on 1 December 2023," Cellcom told the publication.
"In order to meet the demands for how consumers use wireless, the industry is investing and reallocating resources to 4G and 5G networks. To do so, support for legacy networks is being discontinued and the networks are being turned off."
Cellcom launched its 4G network in April 2012 and its 5G service in February of last year.
Mobile operators across the world have moved to switch off 2G and 3G services to free up spectrum for 4G and 5G networks.
T-Mobile revealed earlier this year that it will retire its 2G network in April 2024. AT&T stopped servicing its 2G network back in 2017, while Verizon Wireless phased out its 2G service at the end of 2020.
In the UK, all four mobile operators have agreed to switch off 2G services by 2033, while in France Bouygues Telecom will decommission its 2G network by the end of 2026.
Vietnam revealed plans last week to begin its 2G network switch-off this December.
However, it's still some distance behind other nations, with Japanese network operators notably calling time on their 2G service back in 2011.