The US Department of Defense (DoD) Navy has called for bids for a small high-performance computing (HPC) cluster.
The contract is for 20 ACTserv ×1,411 compute nodes, one ACTserv ×2,421 head node, an NDR InfiniBand network, and pricing for onsite training and shipping.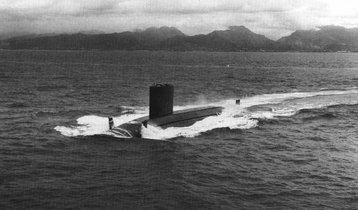 The ACTServ systems seem to be only sold by one provider: Advanced Clustering Technologies Inc, which may be why the application period is so brief - the contract was made available on August 13, and applications are due by August 16.
The ACTServe ×1411 is a dual-socket Intel Xeon Sapphire Rapids 1U system, priced at $6,354 for its default settings, while the head node ACTserv ×2421 has up to 31 Intel Xeon Sapphire Rapids cores, a 32× DDR5 4800Mhz DIMM sockets and a 2U rackmount chassis, valued at $12,289 in the default configuration. Based on this, the contract for IT nodes alone would come to ~$140,000.
According to SAM.gov, the contracting officer's address is the US Naval Research Laboratory in Washington DC. It is unclear if this is the final location for the cluster instead of the Navy DoD Supercomputing Resource Center (Navy DSRC) at the Stennis Space Center in Mississippi.
The Navy already has significant computing clusters at its Navy DSRC. The facility received an 8.2 petaflops supercomputer dubbed Nautilus in April of this year and upgraded its pre-existing Narwhal cluster to 13.6 petaflops around the same time. Last month, the Navy DSRC announced it was going to install a 17.7 petaflops supercomputer called Blueback which, once deployed, will be the site's most powerful system.