The US government is reportedly exploring restricting US cloud providers providing services to Chinese companies.
The WSJ, citing 'people familiar with the situation,' reports the Biden administration is preparing to restrict Chinese companies' access to US cloud-computing services.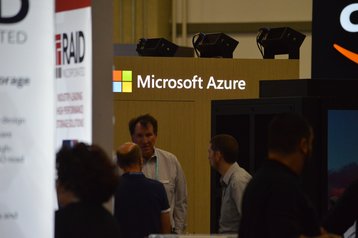 The new rule, if adopted, would reportedly likely require US cloud-service providers such as Amazon and Microsoft to seek US government permission before they provide cloud-computing services that use advanced artificial intelligence chips to Chinese customers.
The Commerce Department is expected to unveil the action within the coming weeks as part of an expansion of its semiconductor export control policy implemented in October, sources said.
The move is reportedly to close a loophole for exporting high-end US-made or designed IT hardware to China.
All the major US cloud providers offer access to AI-centric hardware to customers globally, with Amazon Web Services (AWS) and Microsoft Azure also available in China through local partners. Google was reportedly looking to offer in-country cloud services around 2020 but dropped the project.
"If any Chinese company wanted access to Nvidia A100, they could do that from any cloud service provider. That's totally legal," said Emily Weinstein, a research fellow at Georgetown Center for Security and Emerging Technology.
According to the WSJ, US officials and lawmakers have also been considering implementing steps to curb the US operations of Chinese cloud-service providers such as Alibaba and Tencent, both of which have cloud regions on the east and west coasts of the US.
The Commerce Department declined to comment to the WSJ.