Box has published its financial report for 2022, stating the company's intention to move operations to public cloud infrastructure.
According to the report, the company spent an additional $15.2m on public cloud infrastructure in 2022 and reduced spend on its data centers by $4.9 million.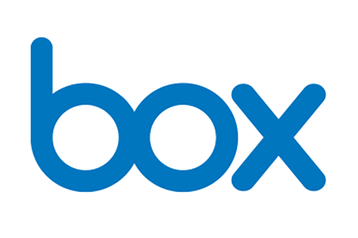 This represented an overall increase in cost of revenue from $249.5m to $252.5m, though the company's report said that this is necessary for their cloud migration.
"We expect our cost of revenue to temporarily increase in absolute dollars and as a percentage of revenue in the first half of fiscal year 2024 due to redundant public cloud and data center expenses as we execute on our migration to the public cloud from our co-located data centers," the company said. "Over time, we expect our cost of revenue to increase in absolute dollars but decrease as a percentage of revenue as we continue to optimize data center efficiencies and invest in public cloud infrastructure."
The company reported having $353.5 million worth of data center equipment, and leases [including offices] worth $228 million.
Box is a known Google Cloud customer; in 2020 the companies announced Google Cloud as a key infrastructure and storage provider globally for Box. It's unclear if Box is also a customer of Azure, AWS, or any other cloud providers.
In the report, the company said of its current strategy: "We currently store and process our customers' information within multiple third-party data center hosting facilities located in Nevada and, increasingly, in third-party cloud computing and hosting facilities inside and outside of the United States." The company noted the increased risk of operational and technological disruptions that will come with this.
Box currently hosts 'Box Zones' in colocation facilities located in Sydney and Melbourne, Australia; Tokyo and Osaka, Japan; Montreal and Toronto, Canada; Paris and Marseilles, France; London and Cardiff, UK; Frankfurt, Germany; Singapore; Dublin, Ireland; and across the US. The move to the public cloud will likely see the company exiting these data centers.
The company saw an overall revenue of $990 million, a year-on-year growth of 13 percent compared to the January 2022 report of $874.3 million.
The report adds that Box has invested in sales and marketing teams, and will "continue to make investments in both our infrastructure to meet the needs of our growing global user base and our professional services organization (Box Consulting) to address the strategic needs of our customers in more complex deployments and to drive broader adoption across a wide array of use cases."
Box further suggests in its analysis that the Covid pandemic has had a continuing negative effect on the company. The analysis said that: "we have experienced, and may continue to experience, increased customer churn and delayed sales cycles, as well as customers and prospective customers reducing budgets related to services that we offer."
The company also identified the increasing economic uncertainty related to inflation, higher interest rates, slower growth, and exchange rates as having a potentially adverse effect on revenue in the coming year.
Box Inc was founded in 2005 and provides a cloud-based content management system for businesses. Its competitor, Dropbox, announced in 2016 that it was pulling out of its hybrid cloud transition and instead opted to remain entirely on-prem. According to a 2021 interview with DCD, the decision to remain on-prem worked out significantly cheaper and gave Dropbox more control over the data the company hosted.