The US Air Force is seeking information on cloud service provider resellers capable of providing cloud computing services to support the Air Force Cloud One Next (C1N) project.
C1N follows on from Air Force Cloud One, which connects the Air Force and other Department of Defense users, to commercial hosting environments provided by Amazon Web Services, Microsoft, Google, and Oracle.
The original Cloud One contract now has an $800 million ceiling and expires in June 2024.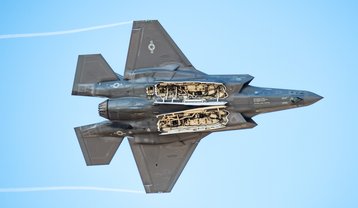 "Our acquisition strategy team just posted a draft of the Performance Work Statement (PWS) for the reseller portion of the Air Force Cloud One follow-on, Cloud One Next (C1N) to SAM.gov," C1N's acquisition strategy lead Brandon Koury said on LinkedIn.
"We are excited to hear what industry or other government agencies might have to say! Let us know so we can focus on delivering cohesive cloud to our warfighters."
In the draft document, the Air Force says that resellers will again resell AWS, Microsoft Azure, Oracle Cloud Infrastructure, and GCP "and any additional CSPs required by USG over the course of the contract."
The document reveals that Jan 2022-Jan 2023 the current Cloud One has 68 live AWS apps for a rough spend of ~$77m and 41 live Azure apps for ~$25m. The number of OCI and GCP apps is not disclosed, but the Oracle spend is $3m, and spend on Google is just $55k.
The Air Force plans to hold an industry day on 31 May for potential offerors to learn more about the government's requirements and expectations for cloud computing services.