The Uptime Institute, best known for its Tier I-IV rating system for data centers, has started its own research division.
Uptime Institute Research will initially use resources from sister company 451 Research, with both divisions owned by the 451 Group.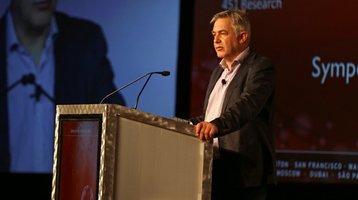 The big picture
"Uptime Institute became the de facto standard for assuring the operation of the critical facilities found in data centers. We are now in a position to advise our clients on managing the fabric of connected components, from the edge to the core, from the power plant up to the application," Lee Kirby, Uptime Institute's president, said.
"The complex hybrid infrastructures now forming in most companies must be able to provide the needed levels of business services, regardless of where those services are derived. Everywhere you turn, there are major innovations being seen in practice including cloud computing, automation, Hyper-Converged infrastructure, IoT as well as unique power generation or distribution and advanced cooling designs.
"These innovations need to be assessed in the practical, level-headed and big-picture way that is the hallmark of Uptime Institute and our newly formed Uptime Institute Research group."
The new unit will be headed by 451 Research's Andy Lawrence, who added: "Today you can obtain some good information from vendors, but it is not always complete, independent and trustworthy; or you can gather anecdotal information from end users."
Before joining 451 as VP of research for data center technologies, Lawrence co-founded Infoconomy and helped launch Computer Business Review and Information Age.