Saudi Telecom's (STC) tower infrastructure unit Tawal has acquired United Group's mobile tower infrastructure unit in Bulgaria, Croatia, and Slovenia.
According to Bulgarian outlet Economic, the $1.34 billion deal has been approved by the Commission for the Protection of Competition. It will see Amsterdam-based United Group BV sell 100 percent of its TowerCo to Tawal, a subsidiary of STC.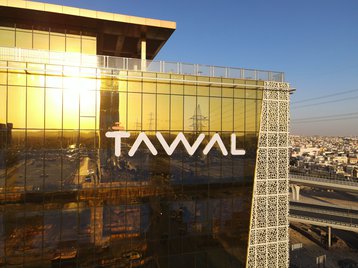 The transaction is Tawal's first in the European market and forms part of the tower company's expansion plans in the continent.
Created in 2018 by STC, Tawal currently owns a portfolio of over 16,000 telecom towers, with this transaction set to add more than 4,800 towers across the three countries.
These tower assets include the full range of passive infrastructure services ranging from ground-based towers and rooftop small cells to in-building solutions.
"We are delighted to have successfully crystalized the value of our tower assets in a deal that enables us to de-lever and navigate global macroeconomic pressures," said Viktoriya Boklag, United Group CEO.
"This will support continued investment in our portfolio companies to ensure they remain competitive in their respective markets. We are delighted to have found a strong partner in Tawal and will look for further opportunities to work with them as they expand their footprint in the European market."
The all-cash transaction is set to free up cash flow for United Group, and will enable continued investment in United Group's mobile network including plans to roll out around 2,000 additional sites over the next 20 years.
Economic notes that around 60 percent of the assets acquired by Tawal are located in Bulgaria.
More in The Investment & Markets Channel