Ireland's Ulster Bank is suing Brian, Kenneth and Maurice McDonagh for failing to reimburse a €21.8 million ($25.8m) loan, sought by the brothers in 2007 in view of buying land on which to build a data center, according to reports.
The case was put before the Commercial Court on Monday, according to reports in the Irish Independent, and the Irish Times. The bank has stipulated that the men settle a €22m judgment and sign a declaration attesting that they also breached an agreement struck in 2014 to deal with their debt.
The data center that never was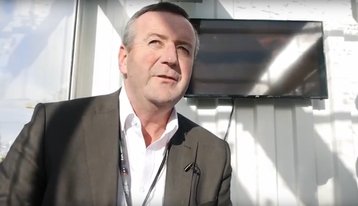 The brothers bought the property in Kilpedder, County Wicklow, and obtained planning permission to build a data center on it, but no such project ever came to be.
The bank's relationship manager Brian Conlan filed an affidavit in which it claimed that in 2014, after failing to reimburse the loan, the three men agreed to sell the land before the end of the year.
Instead, he alleges, they sold it for €1.5m to a company called Granja Ltd – which he says was merely a front devised by the brothers to buy the land at a fraction of its cost and rid themselves of liability.
Furthermore, according to Conlan, the men failed to honor their 2014 agreement which required that they openly market the property, and are actively obfuscating the land's sale to date: cattle have been placed on it, its "for sale" sign has been burnt and signs indicating that the property is private have been removed.
One of the brothers, Brian McDonagh, a director and shareholder of Ecologic Data Centre Ltd offered to sell the land to Apple when the technology giant was eying properties around the country for a planned campus.
When the company chose a site in Athenry instead – a project it has since dropped following months of delays – McDonagh filed a complaint alleging that the plans flouted Ireland's forestry rules.
When the country's High Court finally approved Apple's project last year, McDonagh's appeal was dismissed; the judge said he didn't have a standing to bring proceedings to the court because he did not live within proximity of the site or participate in the planning process.
The judge also remarked that McDonagh had failed to elucidate the motive for his appeal given that he had been trying to build his own data center in Wicklow.
Brian McDonagh declined to comment for this article.