The United Kingdom's Stockport Metropolitan Borough Council has migrated to Nutanix's cloud infrastructure in an effort to save costs and improve services for its 286,000 constituents.
According to Nutanix, shifting to hyperconverged infrastructure has lessened the council's data center footprint by 20 times, with every 10 racks reduced to half a rack.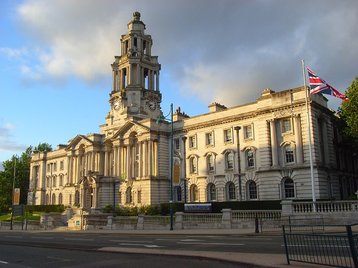 Saving money
"Local public services are experiencing significant change and it's hard to know what services requirements will be over the next five years," said Stockport Council's IT operations manager, Adrian Davies.
"We need a highly flexible cloud solution that will evolve as the requirements of the Council change. It needs to support potential expansion, collaboration with partners and the demands of new ways of working, all without disruption to services. This is why Nutanix fits the bill."
Paul Phillips, Regional Director at Nutanix added: "This really exemplifies how a compact solution can make a very big impact, particularly in a challenging public sector environment.
"It is particularly gratifying to see the solution being harnessed to drive an enhanced, digital offering for residents while providing the reassurance that it can evolve with future demands."
Reducing the council's expenditure comes at a time of prolonged austerity enforced by the incumbent Conservative government.
In 2014, Manchester Evening News reported that Stockport had to make cuts of £64.5 million between 2015/16 and 2018/19 to balance the budget - on top of the £54 million saved between 2011/12 and 2014/15.
This March, the council agreed to £18 million in cuts, while raising council tax rates.