UK IT solutions provider SCC has installed solar panels on its data center in Birmingham.
The company this week announced it had installed solar panels at its flagship CV1 facility in partnership with renewable energy firm Conrad Energy.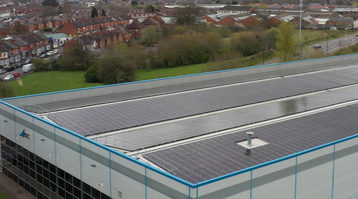 The 737kWp roof-mounted solar-PV system will cover just over five percent of the facility's total energy needs.
Paul Southall, head of sustainability and projects at SCC, said: "We are thrilled to be partnering with Conrad and successfully installed solar panels at our CV1 data center. Using renewable energy to power our operations is an important step forward in our ongoing sustainability efforts. This development will not only benefit SCC, but also the environment and the wider community.
SCC, part of Rigby Group, provides cloud, cybersecurity, and workplace IT services. Rigby aims to become net zero by 2040.
According to the company's website, the SCC-owned Cole Valley DC1 in Birmingham offers over 2,400 sqm of white space across five data halls. The company also owns a 60,000 sq ft, 9MW facility in Fareham acquired from SSE in 2014.
Conrad is an independent energy producer that owns and operates more than 60 sites across the UK, hosting 700MW of generation capacity and over 150MW of battery storage.