UK-based Liverpool Football club has moved the majority of its IT operations to Wasabi Technologies' cloud storage, with some data going to AWS.
Wasabi was chosen to facilitate the move as its services are highly compatible with media production, a key focus of the club's workloads. The majority of the club's IT service delivery is to subscribers via streaming such as LFC TV which broadcasts 24/7 footage.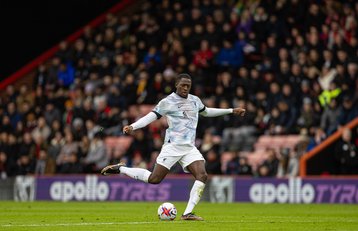 Prior to the IT migration, everything was done in the on-premise server room which had 24 HDDs of capacity. The data at the club runs to hundreds of TB and is now mostly held in Wasabi, with some in AWS. Liverpool FC also expects to use Wasabi for video post-production.
According to the club, the move to the cloud has saved around 15 percent of staff time. Drew Crisp, Liverpool FC's senior vice president for digital said: "We couldn't afford to have people coming into the office to download large media files to work on. The key issues were speed and access. Now we're talking about minutes at the most to access data.
"We had lots of workarounds and it was very clunky. We want to move to doing more in Wasabi, such as post-production work on media. Wasabi is very clear about what volume and capacity costs, and allows for rapid access to large amounts of media data."
According to Crisp, Liverpool FC were keen to avoid costs getting 'out of control.' Crisp says that this is why they chose to work with Wasabi, as Wasabi doesn't charge for data uploads or egress, only capacity used.
Jon Howes, vice president and general manager EMEA at Wasabi Technologies, said: "We have solidly planted roots in EMEA, and our partnership with Liverpool Football Club is a wonderful example of Wasabi's ongoing commitment to the EMEA market. Our relationship with LFC is a cornerstone of Wasabi's growth as we scale our European partnerships and further build our customer base.
"LFC is a pioneering tech force in the data and sports world, with incredible global reach. One of the key touchpoints of our partnership with LFC is Wasabi's commitment to zero egress or ingress fees, enabling LFC to access their data and manage their extensive workload with affordability and predictability."
Wasabi Technologies became Liverpool FC's official cloud storage partner last year. The Boston-based IT services company, founded in 2017, provides its 'Wasabi Hot Cloud Storage' solution, and claims to only cost 20 percent of its competitors.
Liverpool FC previously signed a multi-year contract with Mitel to provide cloud services to improve fan experience in 2018. The exact duration of the agreement was not stated, nor is it clear if the partnership remains ongoing beyond 2020 when the companies released a podcast episode discussing the club's successes.