After a lengthy national security review, the UK government has blocked the sale of the Newport Wafer Fab to Chinese-owned Dutch-based chipmaker Nexperia.
Nexperia acquired a stake in the UK's largest chip factory in February 2021, and fully took control of the company in July that year. But it will now have to unwind most of the £63 million ($75m) deal.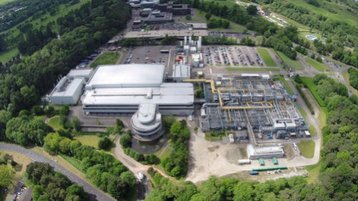 The UK government began looking at the acquisition only after it closed, spurred on by media attention.
Then-Prime Minister Boris Johnson requested that national security adviser Sir Stephen Lovegrove investigate the deal, and it was then elevated to a "full national security assessment" this May.
That investigation was initially set to last 30 business days, led by then-business secretary Kwasi Kwarteng, but was repeatedly delayed. It outlived Johnson's successor Liz Truss, as well as Kwarteng's short tenure as Chancellor of the Exchequer.
This week's decision was formally made by Grant Shapps, minister for business, energy, and industrial strategy, who previously spent six days as Home Secretary.
"The order has the effect of requiring Nexperia BV to sell at least 86 percent of NNL within a specified period and by following a specified process," the United Kingdom's Department for Business, Energy and Industrial Strategy said in a statement.
"We welcome foreign trade & investment that supports growth and jobs," Shapps said on Twitter. "But where we identify a risk to national security we will act decisively."
Nexperia said that it would appeal the decision.
The Newport Wafer Fab represents a small portion of the world's semiconductor supply but holds several UK government research contracts, including defense-related projects.