HPE is to supply a new supercomputer to the UAE's Mohamed bin Zayed University.
The technology company this week announced it is building a new system for Mohamed bin Zayed University of Artificial Intelligence (MBZUAI), a university dedicated solely to AI, to accelerate AI-driven scientific discovery.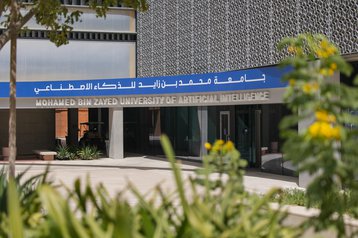 Based on the HPE Apollo 6500 Gen10 Plus, the new as-yet-unnamed system will feature 2nd Gen AMD Epyc processors and 384 Nvidia A100 Tensor Core GPUs, along with four petabytes of storage using HPE's Cray Clusterstor E1000 parallel storage system.
The liquid-cooled system will be housed in MBZUAI's new Campus Super Computing Center (CSCC). Exact specifications or delivery timelines weren't shared.
"Supercomputing plays an essential role in unleashing AI to achieve significant breakthroughs for organizations worldwide, across public and private sectors," said Justin Hotard, executive vice president, and general manager, of HPC, AI & Labs, at HPE. "HPE is leading the market in this next frontier by combining supercomputing performance and capabilities with solutions that are purpose-built for AI, to build and train machine learning models at scale. MBZUAI's Campus Super Computing Center is demonstrating this capability to unlock new possibilities in AI and strengthen UAE's position as an AI-driven nation to advance key initiatives in healthcare, sustainability, and engineering."
The new supercomputer will help MBZUAI support the UAE's National Strategy for AI and expand resources for larger projects to allow MBZUAI to attract global talent and create new opportunities for the UAE.