The Tungsten Fabric open source project, formerly known as OpenContrail, has officially joined the Linux Foundation Networking (LF Networking) group – a recently established division of the Linux Foundation.
Tungsten Fabric is a platform built around a Software-Defined Networking (SDN) controller, designed with emphasis on security and agility – according to its creators, the software can be set up in a public cloud environment in just 15 minutes.
The latest version of the controller (5.0.1), launched at the Open Networking Summit in Amsterdam, considerably improves container support and adds distributed Source Network Address Translation (SNAT) functionality.
Looks good, does good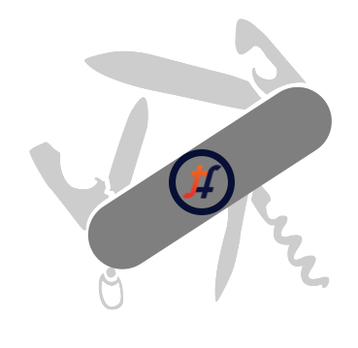 Tungsten Fabric is based on the Contrail project, originally developed by Contrail Systems, which was acquired by Juniper Networks in 2012 for $176 million. Juniper shared it with the open source community as OpenContrail in 2013.
The centerpiece of the platform is the SDN controller, which defines how the network is laid out and what the topology is. It is accompanied by virtual routers that have to be installed on every server and linked to the controller. There's also an analytics component which monitors the state of the network, and a number of APIs for control functions.
The platform has emerged as one of Juniper's flagships, and the company continues to offer additional services and support with its own version of Contrail; Alternative versions of the controller are also available from a few of its competitors.
Open Contrail was rebranded earlier this year, as it transformed from an independent open source initiative to a project within LF Networking. Now, the process is complete, and Tungsten Fabric is sharing resources with the Open Networking Automation Platform (ONAP), OPNFV and OpenDaylight, to name a few.
The latest version of the controller breaks the SDN software into microservices packaged in Kubernetes-based containers, improving performance while simultaneously reducing its resource footprint.
It's worth mentioning that Tungsten Fabric supports alternative container orchestrators, but its primary focus is on Kubernetes and OpenShift – a container application platform developed by Red Hat and based on Docker.
Meanwhile, distributed SNAT enables users to route container or VM-based traffic directly between compute nodes (north-south) without the need to involve network nodes.
And finally, the new version of Tungsten Fabric can use its built-in firewall to implement Kubernetes network policy, simplifying configuration.