TIM Brasil and Huawei have paired to test the implementation of 5G within the 6GHz spectrum.
The duo claim it to be the first successful test of its kind in the Americas.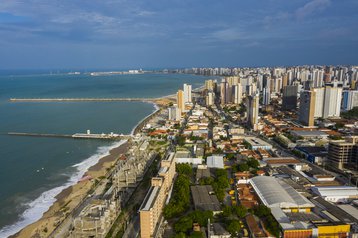 The trial was carried out using unlicensed 6GHz spectrum in the Olympic Park, in Rio de Janeiro, at Time's "biosite" - a cell tower powered by wind energy. This location was chosen to replicate the challenges faced in urban areas.
TIM and Huawei were granted temporary use of the 6GHz spectrum by regulator Anatel.
6GHz 5G spectrum is expected to play a big role in delivering increased capacity for enhanced broadband, IoT, data, and analytics.
According to the telco, the main aim of the trial was to validate the performance, speed, coverage, and reliability of 5G in the 6 GHz frequency band, which will complement the 3.5 GHz band when it reaches its limit of use.
Download speeds reached 1 Gbps in the first test, which was carried out in an open field at a distance of 135 meters. During the second test, which was also carried out in an open space, but with the obstruction of trees and at a distance of 230 meters, download speeds reached 1.21 Gbps.
The final test measured the signal coming from an open field into a building located 270 meters away. This recorded a throughput of 987 Mbps.
"The success of this test reinforces TIM's ongoing commitment to lead the advancement of 5G technology in Brazil," said Átila Xavier, director of architecture, technology, and innovation at TIM Brasil. "Our expectation with the use of the 6 GHz band is also the massification of IoT applications, which will naturally demand more spectrum" ["classification" refers to bringing a product to the mass market].
TIM has almost two million 5G users in Brazil, and close to 55 million 4G subscribers.