Tiger Infrastructure has signed a loan agreement with The Asian Development Bank (ADB) to construct 380 towers in the south of the country.
In total, $40 million has been raised to ramp up the country's efforts to build out more telecoms towers.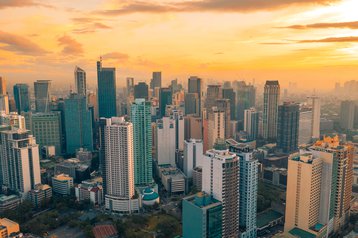 The financing is made up of $25 million from ADB's ordinary capital resources, plus a $15 million loan from the Leading Asia's Private Infrastructure Fund (LEAP) administered by ADB.
"Digital connectivity's impact in helping to achieve Sustainable Development Goals cannot be understated, especially in areas like education, health care, financing, and payments," said ADB's Private Sector Operations Department Director General Suzanne Gaboury.
"This project will improve access to the digital economy in the underserved regions of Visayas and Mindanao and have a tangible impact on the quality of life for local communities."
Tiger Infrastructure will be responsible for construction, land leasing, operation, and maintenance, while telcos leasing tower space will own the equipment installed.
According to the ADB, the Philippines has 164 towers per one million people, with around 27,000 towers as of 2021. The government predicts that the country needs an additional 60,000 telecom towers by 2031 in unserved and underserved areas.
Tiger Infrastructure is jointly owned by Cell Tower Services Pte. Ltd (CTSP), and Daily Life Renewable Energy Pte. Ltd (DLRE), both incorporated in Singapore.
More in The Investment & Markets Channel