American colocation and managed IT provider TierPoint has expanded its existing data center in TekPark, a multi-tenant technology campus in Allentown, Pennsylvania, by 14,000 square feet.
The new facility benefits from dual utility service feeds with onsite TierPoint controlled substations; independent AB power distribution; N+1 backup generators; 2N chilled water configuration with N+1 CRAH deployment; all designed for supporting up to 350 watts per square foot of raised floor.
"We're fortunate and proud to have experienced steady growth since we opened the facility in 2011," said Bob Hicks, Senior Vice President of Operations at TierPoint. "This project has been driven by growing market demand throughout the Pennsylvania region, as evidenced by the presale of approximately 30 percent of this expansion to a northeast New Jersey financial services firm."
Big, and getting bigger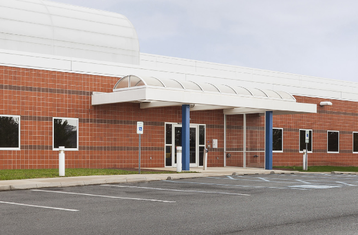 TierPoint was established in 2010 as Cequel Data Centers, by combining several smaller data center providers under a single brand. The venture was financed by Cequel III, an investment and management firm focused on the development of cable, telecommunications and IT businesses.
Headquartered in St Louis, TierPoint currently manages more than 650,000 sq ft of raised floor space in data centers located across 18 states.
The company's footprint has expanded dramatically off the back of several acquisitions, including Xand in 2014, Windstream in 2015, and both AlteredScale and Cosentry earlier this year.
The $12 million expansion brings the total size of TierPoint campus in TekPark to nearly 43,000 sq ft. The company runs another five data centers across Pennsylvania, and said that the project establishes baseline infrastructure to support the next phase of expansion in Allentown.
Earlier this month, TierPoint announced plans to build a 16,000 sq ft data center in Allen, North Texas.