American colocation and managed IT provider TierPoint has continued its acquisition streak with the purchase of AlteredScale, a data center specialist based in Chicago.
As part of the deal, TierPoint will gain a 107,000 square feet facility in one of the most active data center markets in the US – according to research by Synergy Group, Chicago is currently ranked nine in the top ten largest colocation markets worldwide by revenue.
"Chicago adds an important market to our national data center footprint, strengthening our presence in the Midwest," said Jerry Kent, chairman and CEO of TierPoint. "This acquisition was precipitated by significant customer interest in TierPoint expanding to Chicago and we have already begun installing the infrastructure for a long-term major client."
The financial details of the transaction were not disclosed.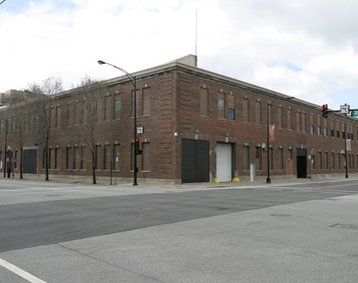 Buying in bulk

Headquartered in St Louis, TierPoint manages more than 500,000 sq ft of raised floor space across 27 locations in the US including Baltimore, Dallas, Oklahoma City, Philadelphia and Seattle. The company can now add another 25,000 sq ft of raised floors and downtown Chicago to this list.
In June 2014, TierPoint went through recapitalization after being sold to a group of American investors, and entered a period of rapid expansion. AlteredScale is its tenth acquisition.
The Chicago-based company was established in 2011 after its parent Pi Data Holdings acquired the historic 100-year-old building at 601 W Polk. Originally a department store, it was later developed as a carrier hotel by Adelphia Communications and directly connected to Chicago's primary fiber optic ring.
The facility was renovated and upgraded before reopening its doors in 2013. As part of the TierPoint network, it will offer an expanded range of data center services, from carrier-neutral colocation to private suites.