Three UK has appointed Iain Milligan as its chief network officer (CNO), replacing current CNO Carlo Melis.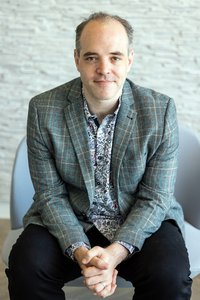 Milligan is a veteran at the operator, joining the company in 2005, and was most recently director of service operations and assurance. He has also been head of performance and insight and head of operational insight at the company.
He will oversee Three's network rollout, with the operator claiming to cover 56 percent of the UK's population with 5G. According to speed-test specialists Ookla, the company is also the fastest out of all four operators.
Beyond this, Milligan will play a key role in overseeing Three's £2 billion ($2.4bn) investment in its network, which includes upgrades to its 4G network and the switch-off of 3G services by 2024.
He replaces Melis, who has been Three's CNO since April 2020. Melis will return to Italy to become chief technology officer at Three's sister company Wind Tre.