Two Internet service providers have combined to form 360 Broadband in the US.
The company has been created as part of a merger between Oklahoma-based 360 Communications and 903 Broadband of Texas.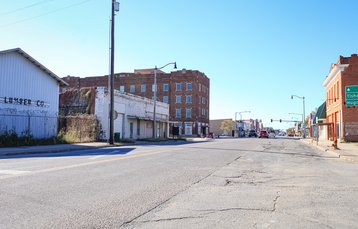 In a statement, 360 Broadband noted that both companies were "roughly the same size" prior to the merger.
Combined, the firm now serves nearly 16,000 subscribers and has 88 employees across 10,000 square miles and 30 counties: 20 in Oklahoma, six in Texas, and four in Arkansas.
Following the deal, the company said it aims to grow its subscriber base to 50,000, though notes that it will need to obtain a share of the local, state, and federal funds that are currently available for rural broadband network expansions to achieve this target.
The business provides voice, data, and Internet services, while its services are provided via a hybrid network containing both fiber elements and almost 250 wireless towers.      
"We are delighted to join forces to provide a high-quality, reliable broadband experience in rural and small-town areas of Oklahoma, Texas, and Arkansas," said George Breeden, CEO of 360 Broadband.
Tyler McCarley, former CEO of 903 Broadband and now chief operating officer of the combined company, added: "The combination of these two companies puts us on a bigger playing field and brings more opportunities for employees and customers." 
Oklahoma City-based Fischer Industries contributed over $33 million in financing to facilitate the merger transaction.