Two Chinese technology giants have worked together to create an energy-efficient data center design that benefits from solar power.
The mobile containerized data center known as the Tencent West Lab has used indirect evaporative free cooling to lower its electricity consumption -  accoring to ZTE, a first for an enterprise data center in China.
The partners have claimed a power usage effectiveness (PUE) rating of just 1.0665, although this number includes 'photovoltaic gains' - i.e. solar panels on the roof - and so, might offend PUE purists.
Combined power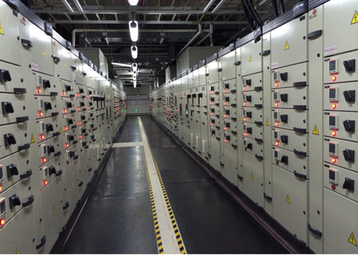 This cooling system, together with the data center's power distribution system, contributes further to the facility's low energy use. According to ZTE, majority of China's data centers have a PUE rating above 2.2.
The data center uses a combined power supply of solar photovoltaic, high-voltage direct current, and mains power.
Due to the fact that clients can install servers in modules - thus reducing time spent for engineering processes - installation time can be cut to about two weeks from the time the servers arrive on site.
ZTE has in the past collaborated with Tencent on the Pingshan data center in Shenzhen, a micro modular facility designed to provide quick deployment, high levels of energy efficiency and expansion of existing data center capacity.
The facility combined high voltage direct current and grid electricity for power supply, and in-row cooling (in place of raised floor cooling) along with cold aisle containment to achieve a low power usage effectiveness in spite of the sub-tropical climate.
Other major technology vendors in the region, such as Foxconn and Huawei, have also entered the market for producing containerized data centers.
Foxconn's patent for a modular data center powered by renewable energy sources was granted in November 2014 by the US Patent and Trademark Office.
The same year, Huawei developed a pair of containerized products designed to operate in harsh environments, where outdoor temperatures range from -40C to 55C.