Australian telecommunications company Telstra has been selected to drive the Royal Opera House's (ROH) digital transformation project.
Telstra will unify London-based ROH's networks, providing a fixed wireless service that improves performance, availability, and security.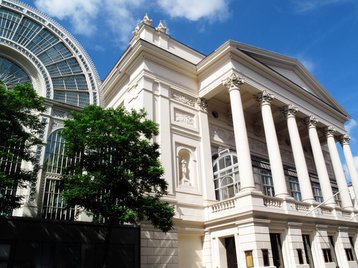 The company says its plans will provide the iconic opera house with better customer insight, and improve network access and experience for staff and audience. The wireless network will also support virtual collaboration with international teams, expanding the possibilities of artistic performances.
With the new network, the ROH will produce, share, and publish online performance content and materials, and digitally interact with patrons, visitors, audiences, sponsors, and others.
James Whitebread, chief technology officer at the Royal Opera House said: "Fueled by the need to reduce costs, improve revenue generation, and protect the security and resilience of the organization, the Royal Opera House has embarked on widescale business and digital transformation efforts."
Telstra will also improve service delivery and IT support, and future-proof the network with intelligent network-enabled IoT Devices.
"The Royal Opera House is an iconic institution, championing more artists than any other UK arts organization, and a long-standing key contributor to the UK arts and culture sector," added Rob Robinson, head of Telstra Purple EMEA.
Founded in 1732, the current Royal Opera House building dates from 1858 and is Grade I listed, meaning that is of 'exceptional interest' and granted special protection status.