Telkomsel has signed an agreement with its parent company Telkom to merge with its broadband arm IndiHome, in a deal that has created a company worth $3.9 billion.
The deal is part of efforts to tap into the growing demand for broadband services in the country.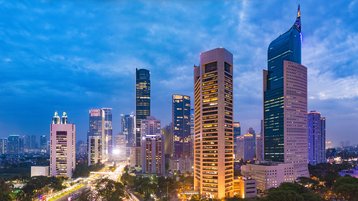 It comes as a report from Analysys Mason reveals that Indonesia is one of the fastest-growing broadband markets in the world, with a penetration rate of 14 percent compared to 40 percent across Southeast Asia.
"We believe this is a rare opportunity for Telkomsel to tap into the high-growth fixed broadband market in Indonesia by partnering [with] the country's largest broadband operator which is profitable and cash generating," said Yuen Kuan Moon, group CEO of Singtel, which owns 35 percent of Telkomsel.
The remaining 65 percent of Telkomsel is owned by PT Telekom Indonesia, which wholly owns IndiHome. IndiHome currently boasts a 75.2 percent market share in Indonesia.
Singtel, the Singaporean operator and parent company of Telkomsel, said it expects the deal to be completed in the third quarter of this year, although shareholder approval will be needed.
Once approved, the deal will see Telkom increase its stake in Telkomsel, with it holding 70.4 percent and Singtel 29.6 percent upon completion of the spin-off.