Telkom Indonesia has launched a new data center in Bandar Lampung.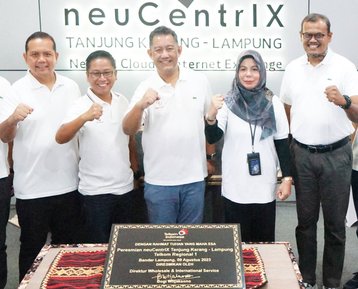 "As an effort to accelerate the realization of Indonesia's digital ecosystem, PT Telkom Indonesia (Persero) Tbk (Telkom) accelerated the expansion of data center services in Sumatra by inaugurating neuCentrIX Tanjung Karang some time ago," the company said this week.
The inauguration was attended by the director of wholesale & international service Telkom, Bogi Witjaksono; the EVP of regional I area Sumatra, Djatmiko Djatmiko; and the EVP of wholesale service division Telkom, Muhammad Rofik.
Djatmiko said that a third of the facility's racks have already been filled.
"NeuCentrIX Tanjung Karang has been built by applying 3S criteria (Simple, Standard, and Secure). For this reason, we ask for the support and cooperation of all neuCentrIX stakeholders so that they are disciplined in maintaining 3S quality," he said.
Bogi Witjaksono added: "Every digital industry player, both from within and outside the country, will open doors and facilities to join neuCentrIX wherever they are."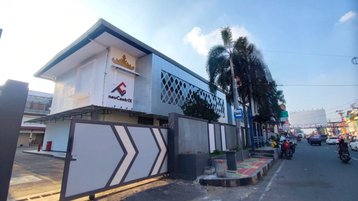 Bandar Lampung is located in South Sumatra in Lampung province.
Five data centers have been established in the Sumatra region by Telkom, in the cities of Medan, Batam, Pekanbaru and Palembang. The majority-state-owned telco has 23 facilities across 17 metros offering more than 1,000 racks of capacity through its neuCentrIX/NeutraDC units.
Last year it was reported Telkom Indonesia was considering a sale of its data center unit, potentially valuing the business at $1 billion. The year before the company said it was planning an initial public offering for the business in 2023.