Telin subsidiary Telekomunikasi Indonesia International has launched a data center in Hong Kong. 
Located in the Itech Tower 2 in Hong Kong's Shek Lei district, the facility will offer retail colocation, hosting, connectivity and remote peering services as well as additional "custom-made" services.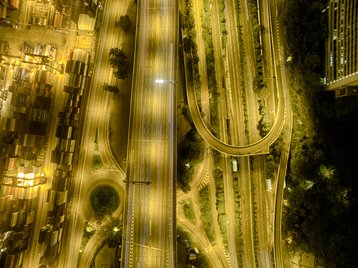 Worldwide 
The data center is equipped with 200 racks and offers connectivity to both Equinix and MEGA-I networks, as well as several submarine cable systems and unnamed points of presence (PoPs).
The facility is Telin's first in Hong Kong, and its fourth outside of Indonesia (the other three being in Singapore), where it has ten data center locations.
With 4167 sq m (44,850 sq ft) of total floor space accross all its sites, all of the company's sites are connected via its own dark fiber ring.
Indonesia's state-owned telecoms and network service provider operates in Singapore, Timor Leste, Australia, Macau, Taiwan, Malaysia, Myanmar, Saudi Arabia and the United States, with additional points of presence throughout Europe.
In 2014, Telin Singapore was the first to obtain a plot of land at the Singapore Data Centre Park, a government-led initiative to develop the country's data center and telecommunication industries.
It has since built another two facilities on the same plot, the third of which received Uptime Institute's Tier IV Certification of Design Documents while under construction in June 2016.