Telefónica has expanded its 5G network across the Castilla y León region in Spain.
In a detailed post, the telco stated it has deployed more than one hundred nodes in the 700MHz band in nine provinces.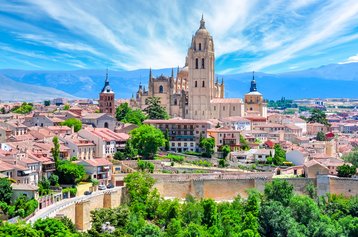 Telefónica said that as of August, its 5G population coverage is at around 70 percent in Castilla y León.
"The 700 MHz band has greater penetration indoors and universalizes some of the characteristics of 5G communications such as low latency," said Telefónica general director in the central territory, Beatriz Herranz.
Telefónica noted that it has invested more than €430 million ($455m) in new networks in Castilla y León over the last five years.
The nine provinces that have received the 5G rollout in the region are Ávila, Burgos, León, Palencia, Salamanca, Segovia, Soria, Valladolid, and Zamora.
Telefónica first launched its 5G network back in September 2020, in the country's capital, Madrid.