TDC Net has paired with Swedish vendor Ericsson to launch Denmark's first Standalone 5G network.
The telco, which was the first to launch 5G in Denmark in 2020, said that Standalone 5G will play a pivotal role in the company achieving its Net Zero emissions target by 2030.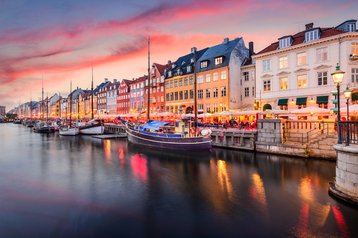 Standalone 5G is not reliant on older mobile generations and solely uses a 5G core network, whereas Non-Standalone 5G, is the first implementation of the 5G network architecture, and is designed to be deployed on top of an existing 4G LTE network.
It provides lower latency, higher efficiency, better spectrum utilization, more reliable connectivity, and lower device battery consumption than other networks, and is expected to underpin use cases around critical IoT, enterprises, and industrial automation.
The technology also facilitates network slicing, which allows for telecom operators to create separate and isolated networks for different use cases, while the slice can be configured differently.
"This will offer consumers, enterprises, and industries enhanced efficiency, safety, and a range of opportunities across everything from self-driving cars, remote work, healthcare, as well as mission-critical operations by authorities," said Jakob Dirksen, CTO of TDC Net.
"In addition, 5G Standalone will also enable energy efficiency improvements thanks to more data being transmitted with the same amount of energy and faster access to content."
Touting the capability of the technology, Ericsson noted that along with TDC Net, it's been able to achieve 7Gbps downlink peak throughput in a live site environment that has been equipped with Ericsson Radio System products supporting millimeter wave and mid-band spectrum.
TDC Net has a long-standing partnership with Ericsson and worked with the vendor to launch its Non-Standalone 5G network in 2020, using existing 4G infrastructure.
In the UK, Vodafone launched its own Standalone 5G network in June, dubbed 'Ultra 5G'. The service solely relies on a 5G core network.