Local authorities in Prineville Oregon are considering a tax deal which could seal the decision for Facebook to build a third data center there, larger than the social media firm's two existing facilities in the city.
Today, the Prineville city council and county commissioners will consider a proposed set of tax exemptions, for a new Facebook data center. Based on the size of the graded pad, this would be Facebook's largest yet in Prineville, where it already has two facilities, including the first dedicated Facebook data center.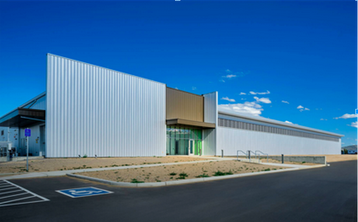 Fair equation?
Facebook says it needs the tax concessions to make comparisons to other potential sites a fair equation. According to OregonLive, the existing tax deals have saved Facebook more than $30 million over the last three years. In return, Facebook pays the local government $110,000 yearly (soon to increase with an additional $190,000/annual payment based on a new 15 year tax deal).
This payment is in lieu of the property taxes. The franchise fees from the local utility for Facebook's energy use also adds $200,000 annually to the local city's coffers, equivalent to about 4 percent of the city's annual budget.
The potential new data center would, at 487,000 sq ft (45,250 sq m) be 40 percent larger than the biggest of the two previous builds in Prineville by Facebook.
With concerns over water use in the face of the ongoing drought in the area, Facebook uses an underground well and has been unaffected by the drought. Along with Apple, Facebook has also expressed interest in a project to use reclaimed industrial water as a source for cooling fluid.
Should Facebook select the Prineville site the total investment in facilities in Prineville could exceed $650 million. This third data center would also max out Facebook's available space, though local officials point out that there is nearby space available for purchase.