Deutsche Telekom subsidiary T-Systems has completed the expansion of its data center in Biere, a village near Germany's Saxony-Anhalt state capital, Magdeburg.
The facility, which serves enterprise and government customers, offers 11,000 square meters of technical space, enough to house 100,000 servers, and is big enough to accommodate another 40,000 square meters of white space should the company decide to expand it further.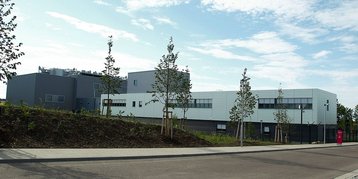 The managed cloud service provider started work on the expansion 18 months ago, after announcing its plans in June 2016.
The work was funded by a syndicated loan from a consortium of German banks including KfW IPEX-Bank, BayernLB and Landesbank Baden-Württemberg (LBBW), the same consortium that paid for the first construction phase.
At the time, the company's CEO Reinhard Clemens said the site's expansion was precipitated by a surge in demand for local compute, following the introduction of strict data sovereignty laws.
Incidentally, earlier this week Microsoft announced that it would be discontinuing a cloud offering known as 'Microsoft Cloud Deutschland' (MCD), under which T-Systems acted as a data trustee for the company, hosting third-party customer data in its Frankfurt and Magdeburg data centers. Instead, Microsoft will steam ahead with plans to build its own data centers in Germany, which it revealed would be located in Berlin and Frankfurt.