Colocation provider Hydro66 has received $10 million CAD in funding from Canadian cryptocurrency specialist Arctic Blockchain.
The transaction anticipates Hydro66 listing on the Canadian Stock Exchange in Q2 2018.
"It is good to strengthen our capital base as we expand our award-winning facility," said David Rowe, chairman of Hydro66. "The supplemental capital not only gives further confidence in our plans but allows us to be opportunistic in our thinking. The path towards a public listing will provide access to larger pools of finance as we broaden our ambitions and footprint."
Update 2021: subsequent reports clarified that Arctic Blockchain in fact bought Hydro66, and renamed itself Hydro66.
Mine for victory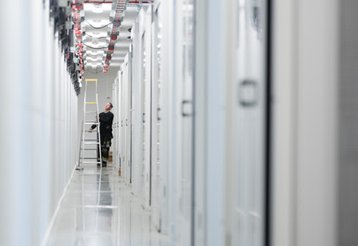 Hydro66 is a British company that was established to take advantage of Sweden's low cost electricity, cool climate and generous incentives offered by the government. The company runs a single data center campus in the Node Pole region, near the town of Luleå, where it is hoping to eventually reach 40MW of power capacity.
"I am very pleased to welcome Arctic Blockchain from Canada to our business," said Anne Graf, CEO of Hydro66.
"Their experience in capital deployment and their understanding of crypto mining will be extremely valuable as we expand our current site and develop our plans in enterprise colocation, wholesale crypto and self-mining opportunities."
"Our next milestone is the opening of 7.6 MW during April and May 2018 and we are on track for a further 8 MW by September. Further, we are delighted to continue our successful relationship with the local community in Boden, Sweden."
In 2017, Hydro66 received the Data Center Eco-Sustainability Award from DCD in recognition of the fact that its campus is powered by 100 percent renewable energy.