The first phase of Sunevision's Mega Plus, a carrier-neutral data center in Hong Kong, is open for business. The facility offers 474,000 sq ft (44,000 sq m) of white space in the recently developed town of Tseung Kwan O.
The technology arm of property developer Sun Hung Kai Properties, responsible for iAdvantage data center brand, announced plans to build the facility in December last year, promising to build two multi-storey towers able to house more than 5,000 racks (although it may have said 6,000 at the time). When complete, it will become Hong Kong's largest commercial colocation facility.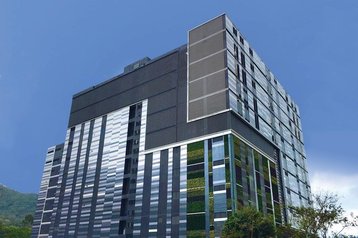 Mega
The data center has a 132kW power substation on-premise and is capable of supporting more than 24MW of IT load. Sunevision states the facility is the only multi-tenant data center in Tseung Kwan O that is outside of the town's industrial estate, where subletting capacity to other tenants is prohibited.
The company runs four facilities in total, all of which are located in Hong Kong, amounting to 1,48m sq ft (137,500 sq m) of white space.
Structure Research spokesperson stated that the location of Mega Plus "is ideal due to its low latency access to Sunevision's Mega-i data centre in Chai Wan, and gives colocation customers the shortest route to access one of the most carrier dense data centers in Hong Kong."
Mr. Peter Yan, Sunevision's CEO and executive director said: "It is fortunate that Mega Plus is completed as planned as it is an opportune time to meet the fast-growing data center demands in Hong Kong and the region.
"We have received enthusiastic response from cloud providers, service providers and enterprise customers, which, together, form an important cloud and connectivity ecosystem in Mega Plus capable of fostering further interconnections amongst customers and different types of service providers.
"Our reliable, scalable and secure infrastructure and service, as well as the high power density, low-latency and high-availability of Mega Plus are key drivers to attract demands, including that from telco providers, cloud, CDN, OTT providers and other customers."