With the data center industry growing rapidly and consuming ever-increasing amounts of power, governments, infrastructure operators and tech giants alike recognise that smart energy usage is of both commercial and public importance.
"Following the successful launch of our Energy Smart series, which brought leaders from the world of energy networks together with the data center ecosystem at DCD>Webscale in San Francisco, we're bringing this debate to Europe next March, in one of the world's most energy-aware cities, for a very big discussion on the future," said George Rockett, CEO and co-founder of DatacenterDynamics.
Big business in going green in Europe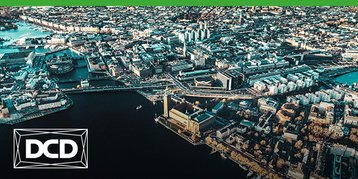 The industry needs to look not only for efficiency and innovation inside the data center, but also outside, by building partnerships with the ecosystem and engaging organizations like the utility grid operators.
"Focus on sustainable data center energy consumption including the reuse of heat is vital not only for the environment, but also for businesses to realise opportunities unlocked by the digital economy, and Stockholm is the perfect location to host a debate on the increasing role the data center will have in future energy networks," said Erik Rylander, head of Stockholm Data Parks at Fortum Värme.
Europe is set to lead the way in renewable energy, creating favourable conditions for large-scale data center operations - representing one of the world's fastest growing power-intensive industries. The Nordics and the Benelux region are especially focused on using both existing and new renewable energy sources and helping build a sustainable future for everyone.
The event is set to be attended by industry executives from Bloom Energy, Fortum Värme, Google, Facebook,  Microsoft, The Green Grid, Interxion, Baidu, Statkraft, GreenIT Amsterdam, Uptime Institute and many more regional and international stakeholders.
"Replacing traditional approaches with more sustainable practices to power data centers is not only environmentally responsible, it's intelligent business. We are excited to partner up with Stockholm Data Parks, facilitating a platform for stakeholders within and outside of our industry to collectively find a sustainable solution to the digital infrastructure energy challenge," George Rocket added.
Registration now open 
To register for this event and join DCD>Energy Smart on 13 March 2018 click here
DCD>Energy Smart in San Francisco