US real estate firm SteelWave has bought a data center and office complex in Boulder, Colorado.
CoStar reports that the company acquired 1450 Infinite Drive in Louisville, Boulder County, from Metronest.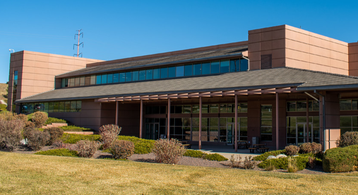 According to previous LoopNet listings, the 154,000 sq ft multi-tenant building was constructed in 1996. The 20.3-acre site includes a 24,416 sq ft data center/clean room, two office/lab rooms totaling 13,000 sq ft, another clean room/lab totaling 12,625 sq ft, and two offices totaling 19,500 sq ft.
The facility is listed as the address for several pharma & biomedical companies including AntriaBio (now Rezolute), Elion Labs (acquired by KBI Biopharma in 2018), and Globeimmune Inc. CoStar reports the facility is 60 percent occupied.
Originally founded as the San Francisco office of Texas-based real estate developer the Lincoln Property Company, SteelWave owns a number of office, warehouse, and life sciences properties across the western US.
DCD has reached out to SteelWave for more information.