Belgian company BICS and Kuwaiti operator STC have teamed up to carry out an intercontinental 5G Standalone roaming connection between Europe and the Middle East. The two companies claim the tests to be a "world-first".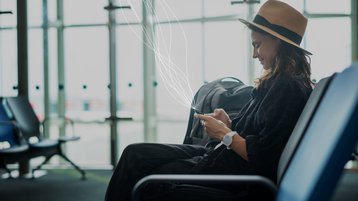 The test was completed in a non-lab environment and was able to demonstrate successful roaming between Belgium mobile network operator Proximus' 5G SA network and STC's 5G SA network, said the companies.
According to BICS, it's also the first such test to be completed outside of a lab.
"Until now, operators around the world have only been delivering 5G Non-standalone (NSA) roaming that routes traffic through 4G/LTE core," said BICS VP of telco market Mikaël Schachne.
"This is the first time anyone has ever carried out a successful live connection across borders using 5G Standalone. By establishing 5G SA roaming, we've broken down the barriers to bring the power of this technology to international communications. This is an important step for the industry, and accelerates the benefits of 5G to potential consumers and enterprises around the world."
BICS recently signed a deal with satellite-direct-to-phone telecoms company Lynk to expand mobile coverage to remote rural areas.
The agreement will enable mobile network operators (MNOs) to provide rural areas with connectivity, with regions including North America, the Caribbean, Latin America, South-East Asia, and several rural areas in Africa.