British cryptography specialist Credits has been granted the right to supply Blockchain-as-a-Service to the UK's public sector agencies through the Government Digital Services' cloud marketplace, the G-Cloud.
Credits will offer its distributed ledger technology (DLT) under the agreement with the Crown Commercial Service (CCS), making it the first official blockchain provider to the UK government.
Chains in the cloud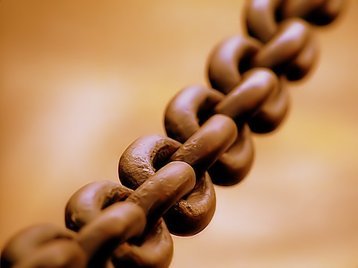 Originally created for the bitcoin cryptocurrency, blockchain is a distributed database that maintains a continuously growing list of records in a chain of data structure blocks.
Each block holds batches of individual transactions and the results of any blockchain executables, as well as a timestamp and a link to the previous data structure block, thus creating a chain. Secured by advanced cryptography, the technology is now being slowly adopted by enterprises.
"Credits is pleased to have been awarded a place on the G-Cloud 8 platform. We are excited by the huge potential of Distributed Ledger Technology for many different government and public sector applications, and are looking forward to working with UK public sector organisations to improve the efficiency and effectiveness of their services for UK taxpayers," Nick Williamson, CEO and co-founder of Credits, said.
The place on the framework gives Credits the ability to provide Blockchain Platform-as-a-Service to central and local governments, the devolved administrations, health, education, emergency services, defence, and not-for-profits, but does not guarantee it will be used.
The G-Cloud version of Blockchain-as-a-Service runs on cloud infrastructure powered by UKCloud, formerly known as Skyscape Cloud Services.
Credits previously cooperated on blockchain technology with the Isle of Man government.
Brian Donegan, head of e-business operations at the Department of Economic Development for the Isle of Man, said: "The Isle of Man is a world-leading FinTech and blockchain hub, and we are pleased to add Credits to a list of successful digital businesses that have established operations on the Island."
Credits' head of staff Siân Jones also runs COINsult, a regulatory compliance consultancy focused on digital currencies. Additionally, she advises governments and UK and EU parliamentarians about virtual currencies. Siân founded Brussels-based public policy platform European Digital Currency and Blockchain Technology Forum, and is a founding member of the lobbying group UK Digital Currency Association.